Meet Richard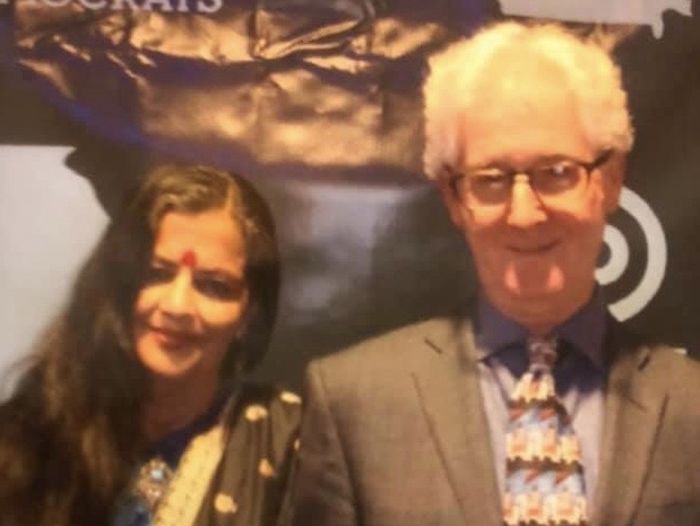 Husband, father, educator, union member.
I learned at a young age that government can make the difference between having real opportunity and having nothing. My grandparents fled for their lives to America and found safety because of this country's compassionate immigration policy. My parents Lillian and Sidney, who both worked hard after school to help support their families, were the only members of their immediate families who could purchase a home of their own because of a government insured mortgage.
My mother was able to attend college because of the free tuition offered at the publicly funded Hunter College. My father too was admitted to a free tuition public college, but was unable to attend because he had to support his parents.
It is only because of these public programs and my parents' hard work that I was able to attend Yale for undergraduate and graduate studies. It was there that I realized how valuable those opportunities were and how many people were denied them.
In college I witnessed the plight of the university's blue collar employees – cafeteria workers, janitors, and other maintenance staff: all suffered unfair employment practices and dismal wages. It quickly became clear to me that proper public policies could have remedied this and I joined them in their struggle for better wages and work conditions against a fiercely anti-union management. It was a fight I made my own, regularly traveling down to Franklin, Louisiana to work with H. L. Mitchell's Southern Tenant Farmers Union to help organize sugar cane plantation workers who still lived in plantation shacks, in debt to the company store.
I realized I wanted to understand what it would take to establish a just society. I wanted to understand how to create an economy that serves everyone, where people have the real opportunity to exercise all their family, social, and political rights. This is why I decided to pursue the study of philosophy and that is what brought me to UGA.
For the last 37 years I've taught in the University of Georgia's Philosophy Department, encouraging countless students to help build an ethical community through their pursuit of the truth. The substantial body of my philosophical writing on politics and society, which includes the books Reason and Justice, The Just Family, The Just Economy, Rethinking Capital, Law in Civil Society, and The Just State, is another expression of my overriding passion for justice. I am a founding member of the United Campus Workers of Georgia, which is seeking to unionize all employees at UGA, and I have been active in the Athens-Clarke County local Democratic Party for many years.
I live in Athens with my wife and partner in this mission, Sujata Gupta. A riveting woman from India, she met me when I was teaching part-time in New York City in what became a 5-year hunt for a permanent job. In a huge leap of faith Sujata decided to leave her home country for good, and our 36 years of marriage have been an enduring gift of good fortune.
Sujata is a graduate of the UGA Law School and practices immigration law, having previously worked in employment law defending the rights of employees. Together we raised three children in Athens, Kalindi, Manas, and Rasik, all proud products of Clarke County public schools.
We don't have to be controlled by insurance companies, by pharmaceutical companies, by special interest groups, by corporations, or by lobbyists. We can enact laws that level the playing field and guarantee jobs at a fair wage, that allow us to balance work and family, and that finally eliminate disadvantages based on race, gender, and sexual orientation that for too long have prevented us from becoming the democracy our country was intended to be.
Standing on the shoulders of those who have fought for these very ideas – from Franklin and Eleanor Roosevelt to Coretta Scott King to Bayard Rustin to Bobby Kennedy – I ran because we need a strong voice in the Senate to represent all residents of Georgia. We could do something great in this pivotal election and change the direction of our entire nation. Let's elect Raphael Warnock and Jon Ossoff in the January 5th runoff election and push them to make history together and forge a new birth of freedom!